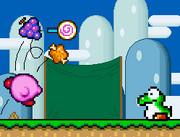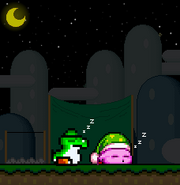 Camp Grounds
is a place in
Kirby Vs. Shy Guy
.
Kirby Vs. Shy Guy
Edit
The Camp Ground is first seen in Camp Chaos, where Kirby and Yoshi decide to go camping, being miles away from home.
It is a peacful plain with many good spots to camp out.
Camp Grounds is located far away from the Yoshi House, according to Yoshi.